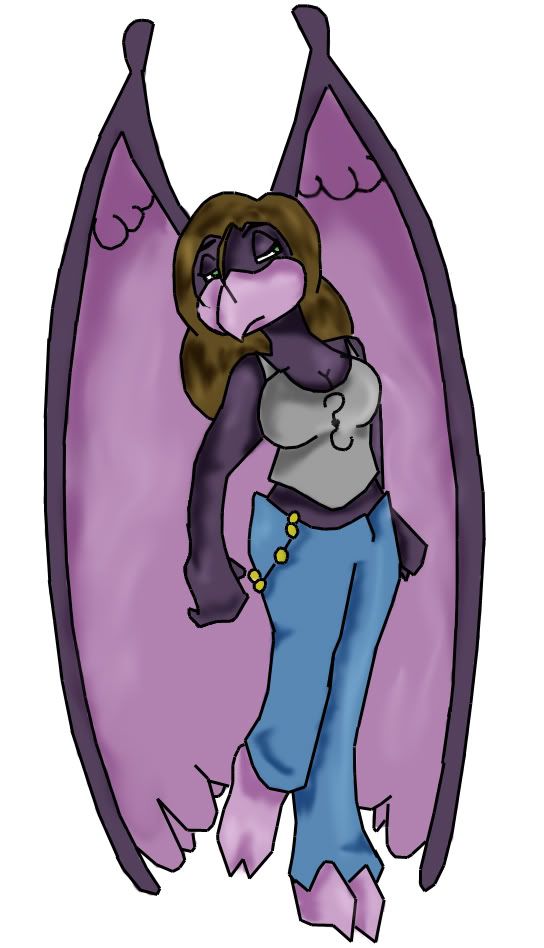 Finally finished coloring Judy. 🙂
Judithe Sparrow ran away from her home in the country at the age of fourteen. Winding up in the big city she was invited to join one of the crow street gangs, Black Clawz, by its leader, Strike. There she learned the basics of modern city life, until the Black Clawz were wiped out in a military raid. Fleeing for her life, she ran into Scott Basdan, who brought he back to work for Talons Shadow.
Judithe exudes a quiet confidence that only comes down in private. Deep down she is insecure and unsure of if she will be able to live up to people expectations of her.
This picture is of one of the Uuoraki, the crow race that inhabits Nespa Island. Coming from a clanish and warlike background, their country was taken over by colonists with better weapons. the Uuoraki now exist in a jungle of gangs and urban warfare.
All Nespa Characters and situations © Greer Nelson 2005