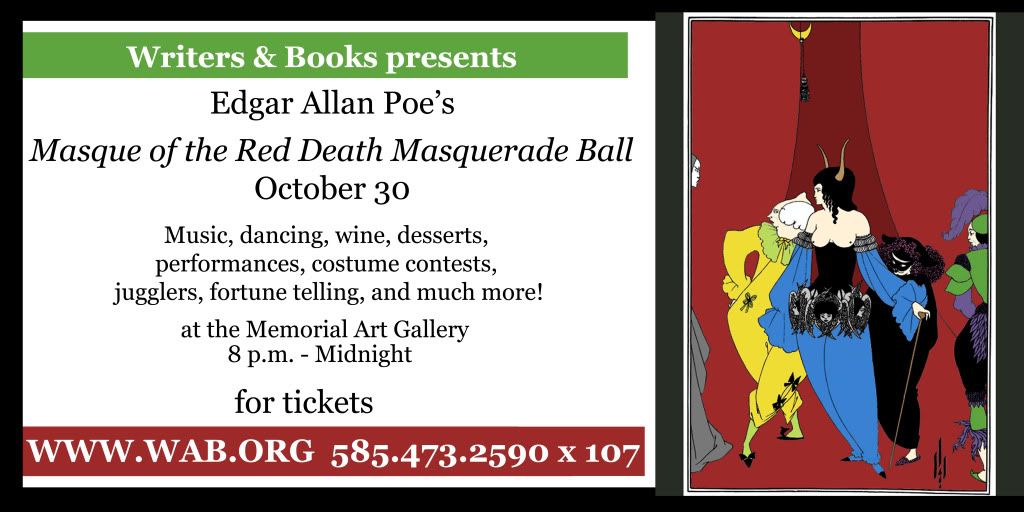 The first event my work is holding I'm actually *REALLY* excited about. And I got to do all the promotional material. 😀
Masks are *required* people (we'll have some at the door) and I promise to sneak 'As the World Falls Down' from Labyrinth into the playlist.
Tickets are $15 ($10 with student ID) PLEASE COME? 😀 Click here for more info/to buy tix.